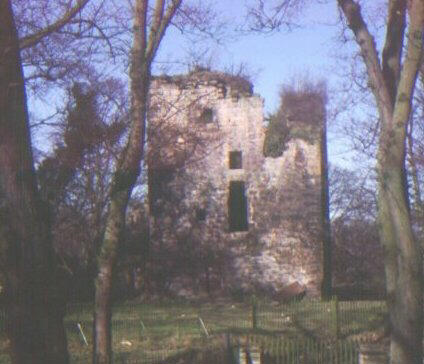 Cathcart Castle
Cathcart Castle was built in 1450 by Alan Cathcart, 1st Lord Cathcart. There is good reason to believe an earth and timber fortification preceded it, although by how long is uncertain since history prior to the 12th century is mainly conjecture. In the 1540's, Alan, 3rd Lord Cathcart, moved to Auchencruive, Ayrshire, and the Semples of Lochwinnoch became the proprietors of Cathcart for the next 200 years. Around 1750, the castle became uninhabitable and was in ruinious condition.

William Shaw, 10th Baron Cathcart, as honor for services rendered to the Crown, was created Viscount them 1st Earl, in 1812, and bought back the Castle and its policies. The Castle was acquired by the Glasgow Corporation in 1927, and allowed to continue its deterioration.

In 1979, after weeks of heavy rain, the front wall of the Castle collapsed, and on August 18, 1980, the Castle was demolished by the city of Glasgow, leave a few feet of wall.

On Queen's Knowe a hillock near the ruins of Cathcart Castle, there was formally a memorial, believed to have been placed by one of the Lords Cathcart, to mark the spot were Mary, Queen of Scots watched the progress of the Battle of Langside in 1568. The memorial was removed by the city of Glasgow and placed in a spot within the city that was deemed more appropriate.
Questions about Cathcarts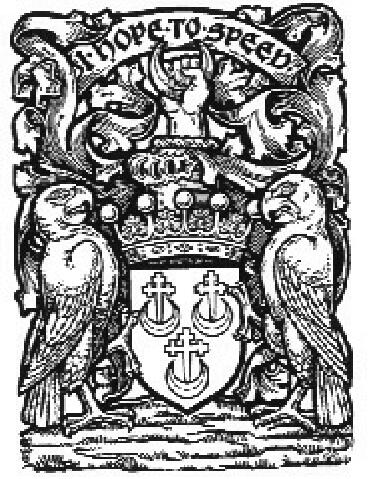 I hope you find the information below answers any questions you may have. If you have other questions, I will provide answers in upcoming issues.

1. Why do the Cathcarts wear the royal Steward Plaid Tartan?
The Cathcarts were close allies with the Fitz-Alans and the Fitz-Walters who where the first Stewarts of Scotland. In fact, the Cathcarts are call an "Unbroken Stewart line" in an article published in Vanity Fair in 1888.

2. Why are the Cathcarts buried in the Paisley Abbey in Scotland?
In 1178, Rainaldus de Kethcart was witness to the charter of the king's steward to Paisley Abbey. Also in 1234, Alan de Kethcart gave the lands at Culbeth to the Abbot of Paisley, and in 1262 his daughter, Cecilia, made over her lands in the village of Rutherglen to the Abbey.

3. Whys is there a crown and two parrots on the Cathcart Crest?
The crown was added to the tenth Lord Cathcart's (William), coat of arms in recognition of his advancement to the titles of "Viscount Cathcart of Cathcart" and "Baron Greenock". The supporters and the parrots were also added at this time. These changes in William's arms came about after he and Admiral Gambier besieged Copenhagen in 1807, and captured the Danish fleet of over sixty vessels together with naval supplies and munitions meant for Napoleon's troops. The parrot is considered a mariner's symbol.